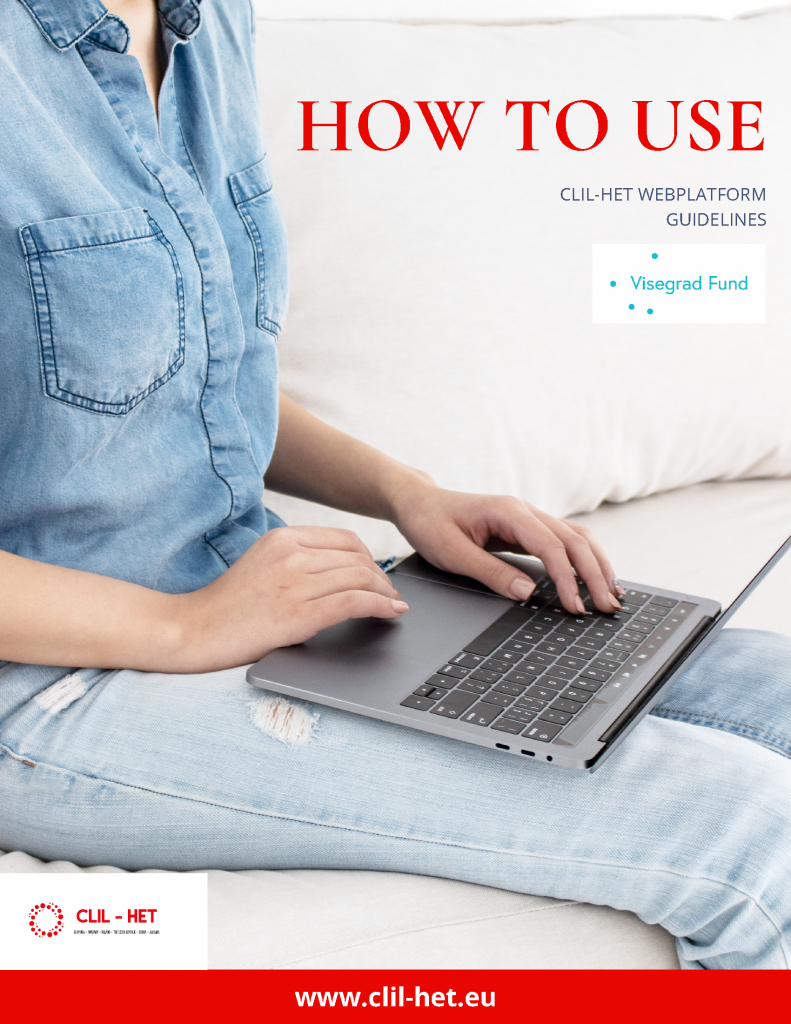 How to Use Guideline
This guideline provides basic informations about idividual sections of our web platform and how to navigate them.
Download
Video Guides
For specific sections of our web platform we have created vide guides, that helps you navigate the specific sections
About our platform
Help our research
Questionare
Help us gain insight to your CLIL experience by completing the project Questionare.
Language Diagnostic Test
Help us to improve the project by completing the Language Diagnostic Test that assess your level of English.
Take part in our didaktic programme
Didaktic Programme
Learn how to set an effective English teaching-learning environment within your discipines by our multi Dictactic programme.
Didactic materials
Get inspired by the Didactic materials prepared by other tearchers around the world.
Join the community
Cooperate with comunity members with experience with CLIL in your disciplines or are.