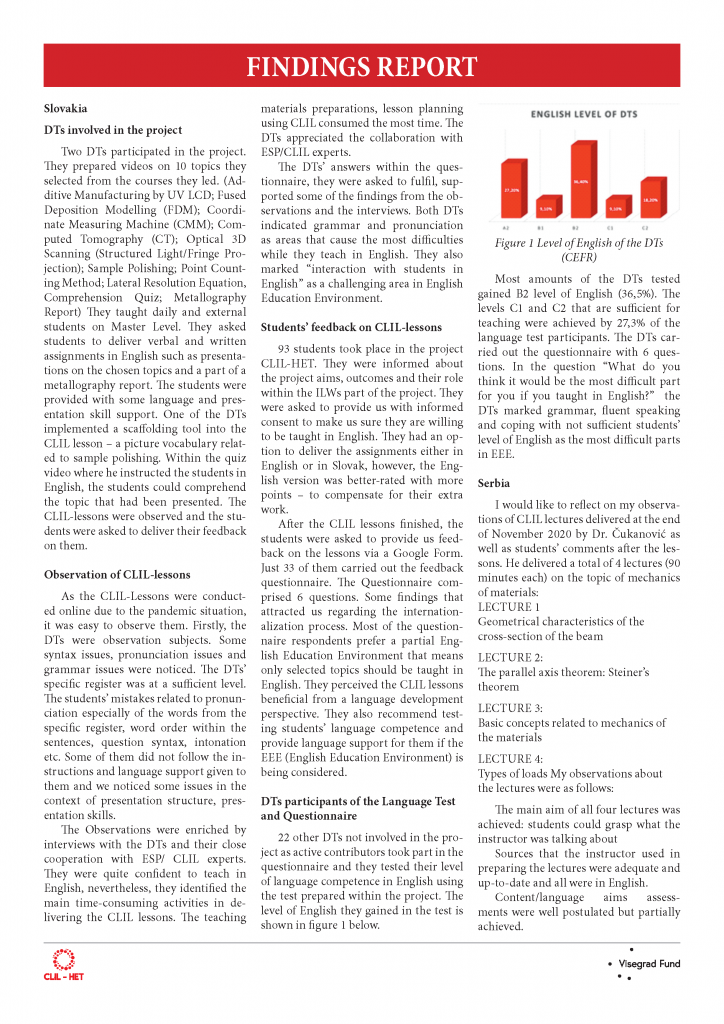 The project aimed at grouping ESP and CLIL experts to prepare an online platform for networking within the Visegrad 4 and West Balkan countries to support disciplinary teachers (DTs) working in higher education institutions (HEIs) to set up an English Education Environment. In the first phase of the project, project partners compiled a Didactic Material for DTs on the principles of CLIL methodology. In addition, a linguistic test was prepared for DTs to assess their language level.
During the second phase of the project, DTs who teach their course totally or partially through English received tutoring from the ESP teachers involved in the project, and they discussed lesson plans prepared by the DTs. Then, video recordings were made of the classes taught by the DTs, while ESP teachers observed these classes.
Read more in our full Findings Report.
Download